Kahvilatoiminta, polttoaineen myynti, autotarvikkeet, erikoistavarakauppa, majoitusta.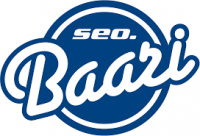 Bakers' wares, Cafes and confectioneries, Kiosks, Machine repair shops and rental companies, Room accommodation, Shop and services
merja.sipola@seokorvatunturi.fi
Poikkea kahvilla samalla kun tankkaat
Seo Baarin kahviosta löydät herkulliset leivonnaiset ja pienet suolaiset syötävät, kuten paniinit ja hampurilaiset. Viihtyisä uusittu kahvila palvelee huoltoaseman aukioloaikoina.
Tarvitsetko autotarvikkeita, matkamuistoja, kosmetiikkaa tai lahjatavaraa? Ei hätää, sillä valikoimista löytyy tuotteita myös näissä tuoteryhmissä.
 Meiltä löytyy myös mukavaa ja edullista  huonemajoitusta. Majoitushinnat: Sesongin ulkopuolella
1 henkilöä 35€/yö (2hh huoneessa)
2 henkilöä 45€/yö (2hh huoneessa)
Sesongin aikana
15.02-05.05.2018 ja 01.06-31.10.2018
1 henkilöä 40€/yö (2hh huoneessa)
2 henkilöä 50€/yö (2hh huoneessa)
Pyykkikoneen käyttö 10€/koneellinen, ajan voi sopia puhelimitse tai
myymälän aukioloaikoina.
Aukioloajat
Ma-Pe 7-17.00. Huomaa että sesonkiaikoina aukioloajat vaihtelevat. Grilliruoat arkisin 11-17.00. Majoitusta saatavilla joka päivä 7.00-22.00 puhelimitse ja tai huoltoaseman aukioloaikoina paikan päällä.